Centegra Health System Improves Communitys Access to Pediatric Cardiac Care by Welcoming Dr. Sheetal Patel to Its Team.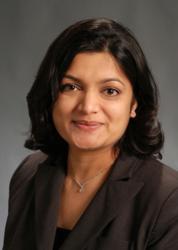 CRYSTAL LAKE, IL (PRWEB) September 18, 2012
Centegra Health System and Childrens Hospital of Wisconsin announce improved access to pediatric cardiac care by bringing Dr. Sheetal Patel to McHenry County. Patel is board certified in pediatric cardiology and an assistant professor of pediatric cardiology at the Medical College of Wisconsin.
She will see patients the second and fourth Mondays of the month at Centegra Physician Cares Crystal Lake Medical Arts location, 360 Station Dr. in Crystal Lake. She will begin seeing patients Sept. 24.
We are so pleased to welcome Dr. Patel through our work with Childrens Hospital of Wisconsin, said Dr. Pasquale Bernardi, vice president of physician services for Centegra Physician Care. This aligns with Centegras integrated health care delivery model. By working with Dr. Patel to provide our patients greater access to high-quality, pediatric specialty care, Centegra is again demonstrating its commitment to the community.
Patel received her medical degree from Pramukh Swami Medical College in India, completing a residency at the Childrens Hospital at SUNY Downstate Medical Center in New York and fellowship at Childrens Hospital of Michigan. She specializes in congenital heart disease, pediatric echocardiography, arrhythmia monitoring and preventative cardiology including hypertension and dyslipidemias.
The addition of a pediatric cardiology clinic will bring much-needed pediatric services to the northwest suburbs. Patel will help Centegra provide patients the care they need close to home.

To schedule an appointment with Patel, call 877-607-5280.
Centegra Health System is committed to meeting the health care needs of the residents of greater McHenry County and to making services available in multiple and convenient locations, including hospitals in McHenry and Woodstock, Immediate and Physician Care Centers, Centegra Sage Cancer Center, Health Bridge Fitness Centers and more. As the regions leading health care provider, Centegra Health System continues to bring the latest treatments and technology, along with the skills of nearly 4,000 medical professionals, to meet the needs of the growing McHenry County community. For more information on Centegra Health System visit centegra.org, search Centegra Health System on Facebook and Twitter or call 877-CENTEGRA (877-236-8347).
Childrens Hospital of Wisconsin is Wisconsins only independent health care system dedicated solely to the health and well being of children. The hospital, with locations in Milwaukee and Neenah, Wis., is recognized as one of the leading pediatric health care centers in the United States. Childrens Hospital provides primary care, specialty care, urgent care, emergency care, community health services, foster and adoption services, child and family counseling, child advocacy services and family resource centers. In 2010, Childrens Hospital invested more than $ 105 million in Wisconsin to improve the health status of children through medical care, advocacy, education and pediatric medical research. Childrens Hospital achieves its mission in part through donations from individuals, corporations and foundations and is proud to be a Childrens Miracle Network Hospitals. For more information, visit the website at chw.org.